In simple terms,a social media agency manages your social media accounts,boosts brand awareness, drives traffic and engages your customers and prospects using social media channels.
At the core of social media—and indeed the deeper application of social technologies in a business context—is a process that is very nearly the reverse of traditional marketing and communications. Where traditional communications and advertising planning starts with a message and a target audience or target influencer, social media begins with an understanding of what consumers and influencers are saying about your brand, product, or service and then builds on that through participation (yours and theirs) for the purpose of encouraging higher forms of engagement, up to and including collaboration. This stands in contrast to prescribing and directing a message with the intention of persuading or driving awareness and conversion.
Why should businesses hire a social media agency?
The social media conversation is no longer considered a Web 2.0 fad — it is taking place in homes, small businesses and corporate boardrooms, and extending its reach into the nonprofit, education and health sectors. Social technologies, on a mass scale, connect people in ways that facilitate sharing information, thereby reducing the opportunities for marketplace exploitation—whether by charging more than a competing supplier for otherwise identical goods and services or charging anything at all for products that simply don't work.
Sunlight is a powerful disinfectant, and the collective knowledge that powers the Social Web is the sunlight that shines in these new connected marketplaces. The Social Web dramatically levels the playing field by making information plentiful, just as it also levels businesses and organizations that operate on the principles of making information scarce.
Underlying factors driving social business growth
Size: Facebook has over 2.38 Billion monthly active users globally. On an average,6000 tweets happen by the second. An average user on Facebook has 338 friends. This is the kind of enormity Social networking sites espouse and with this comes the license to communicate powerfully. But when such large numbers are involved, there is a danger of something going wrong and when it does, it happens in a big way. An expert should be hired to do what is best for business.
Transparency: No cheat code involved. No black hat techniques allowed. Everything that happens in the social networking landscape is fool proof. Companies cannot fake authenticity in an attempt to get more people involved. Members can choose to associate with the company or opt out. Opinions made on social networking platforms are taken seriously and the more authoritative the companies get, more seriously they are taken. •
Reach: It is possible to make mark globally and do it quickly using social networking sites.
Boost website traffic: Social media is probably the fastest and easiest means of redirecting traffic to company's website. By simply placing their website URL in their profile, the company can have all their profile visitors check out their website and a percentage of traffic is sure to get converted in course of time. This is the virtual way version of "word-of mouth".
Branding: Buying a candy may have been impulsive all your life, but if it is discussed on a social networking site, there is likely to get brand conscious even a candy. Social media is a smart way to build brands. Social media platforms are known to be one of the most powerful and fast means of branding. Some of the big brands like Coke, Ford, Dell, IBM, Burger King are some of the well known brands have powerfully used social media platforms to endorse themselves.
So, What does a social media agency do?

Curates and attracts social attention
Curation is built around activities such as rating, reviewing, and otherwise passing judgment on the content (or conduct!) of others in the community. Because this content has been made available in a social setting, curation is a natural next step. What does curation look like? It can be as simple as rating a post as "useful" (or not!). Curation matters for two reasons. First, it is a reflection of the sensibilities and value system of the audience and/or community members. Curation and the general act of evaluating and rating content—videos, posts, articles, etc.—make it easy for others to quickly find what's valuable and learn about what the community values.
Curation drives positive community experiences for the benefit of its members: Curation in the community and membership context helps provide a better experience for its members and thereby encourages the collaborative activities seen in the higher forms of engagement. Recall that these higher forms of engagement are what one is after through the adoption of social technologies. In consumer products, for example, these higher forms of engagement lead to better products and to better understandings among customers as to why these are in fact "better" products.
Listens to your customer,s voice
Listening is a core skill for social media professionals. After all, communication begins with listening, right? Careful listening—in the context of the Social Web meaning listening, analyzing, and thereby understanding both the subject and the source—enables the ability to make sense of conversations and join into them.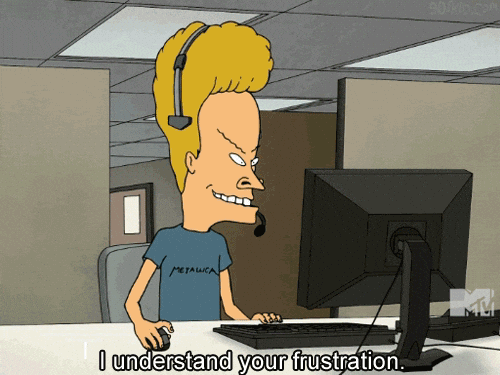 By establishing listening as a core practice, and using what is learned to shape your response, the social media agency invites your customers into the processes that lead to collaboration. Given the opportunity and the tools, your customers will readily work together to create a better understanding among themselves with regard to what you offer. The Social Web provides the infrastructure for these conversations: Applications like social networks and support forums, for example, enable content sharing and similar participative actions that occur in and around online marketplaces. Ratings, reviews, recommendations, and content showing your product or service in use are among the first steps that are taken when it comes to sharing information in the marketplace that helps inform others' decisions, precisely because these are the things that help consumers make smarter choices. In the business applications of social media, this is core. You can tap your customers' willingness to share information and improve the choices they make by connecting these conversations to your business.
Finds the right influencers for your business
Influencer identification is all about spotting and building functional, productive relationships with these individuals. This means taking an additional look into your influencers to pick out specific behaviors—what is it that a particular blogger is focused on within the larger industry covered, and what are the larger industry or cause-related issues that most or all of the bloggers you are following are themselves focused on?
Understanding the interests and hot buttons of groups or specific types of bloggers that matter to you is as important as picking out specific bloggers. These people too are influenced by their peers and operate with the benefit of their own collective knowledge.
Develops,Implements and manages a social business program
Social business is highly focused on the combination of getting marketplace information where it needs to go and ensuring that internally you have the kind of organization that can benefit from it. To do this, look at internal (enterprise) software applications such as Socialtext, Lotus Connections, SharePoint, or internal communities built using Jive Software, Lithium Technologies, and Salesforce.com. Dell's Employee Storm and Philips' use of Socialcast are examples of social technology applied internally to create powerful connections to customers. These connections were built to implement effective responses to conversations using the same types of applications inside the organization as were used by the customers to create those conversations outside the organization.
[ss_click_to_tweet tweet="Social business is a cause-driven business. In a social business, the investors/owners can gradually recoup the money invested, but cannot take any dividend beyond that point." content="Social business is a cause-driven business. In a social business, the investors/owners can gradually recoup the money invested, but cannot take any dividend beyond that point." style="default"]
Very often, implementing a social business program means that before a business gets started with more engaging social technology programs that are outside their organization, they will want to get to work within your organization, building cross-functional support and the capability to act on what you'll learn in the external marketplace. The challenge of managing conversations hinges on a social media agency,s ability to guide the conversations so that they help you. Because you cannot control the conversation directly, a social media agency manages and influence them through your own actions, through the products, services, and messages you deliver into the marketplace. Your overall response strategy—listening, and then bringing relevant information inside your organization, respectively—depends on your organization's ability to effectively connect external conversation with internal care and capability.
Encourages Collaboration everywhere
Collaborative activities sit at the top of the engagement processes. As such, moving your customers, members, and employees toward collaboration is a definite "must do" in your list of both marketing and (larger) business goals. Collaboration, whether internally across functional work teams, or externally (involving customers in product and service design, for example) is the inflection point on the path to becoming a social business.
Content consumption, curation, creation, and then collaboration—compare "content consumption" as applied to traditional marketing and business processes with its social counterpart. Consumption— whether of your mass market communication or the video assets you've placed on your website—is often described in terms of "engagement." Look more closely, though, and what's happening is actually a relatively passive and in most cases solo activity.
Drives Engagement Competency for your brand
Across multiple forms of media—social media being no exception—consumption of content is typically the most likely activity. However, beware! Whether you're reading the paper, watching TV, or listening to the radio or a podcast, consumption is by all counts a fairly passive activity. Even when the activity involves social media (reading blogs, for example), 80 to 90 percent of the audience limits its activity to consumption. While this can be helpful from a marketing (awareness) perspective, it doesn't directly connect customers around the brand, product, or service in the kind of social context that leads to the higher forms of engagement. It's important to get beyond content consumption and bring your audience to the level of a genuine connection. This means participating with them, getting them into the game, and placing yourself in it with them.
Connects Collaborations to your business
Starbucks and Dell, using a range of social technologies, have used consumption, curation, and creation through their respective "Ideas" platforms as a way to invite collaboration, and then used what they learned to improve their products and product experiences. Collaboration extends into tactical marketing programs as well: Pepsi's Refresh is one way of involving customers directly in building a relevant brand, clearly a long-term strategic social-media-based proposition. Beyond consumer businesses, business-to-business brands—like Element 14, American Express, HSBC, and Indium—are using purpose-built communities, business-oriented networks like LinkedIn, and blogging to get closer to their own customers. In all of these efforts, the rationale is simple: Fish where the fish are, at least at the start. You can create your own pond later. More importantly, respect your audience by getting involved in the activities that they are themselves involved in. Become part of their community by bringing your brand to them. Combined with a longer-term strategic plan, a social media agency crafts real-world, tactical efforts built around platforms that already exist.
Measures Impact
Measurement is the key to understanding effectiveness, and ironically is too often overlooked or simply dismissed out of hand. Social media can—and should—be measured, and done so in ways that press the application of metrics beyond correlation and the use of surrogates.
Take a step back in traditional marketing and advertising measurement. Common measures like reach and frequency are accepted surrogates for effectiveness: One generally measures reach and frequency often, but conducts formal prepost studies of actual efficacy only occasionally. While these traditional measures of advertising are themselves concrete—reach and frequency can be directly measured, for example— they have become surrogates for the more important measures of effectiveness, derived generally through the observance of correlation and implied causation.  It's important to recognize that measures such as a blogger's reach, or the number of comments in regard to a post, or the number of times a photo was viewed or shared are also concrete, easily obtained measures of the use of social channels.
---
Thinking of ways to engage your customers on social media? Get started with a Viralify Plan.