If someone is going to hire you or buy something from you these days, they are probably going to Google you first. Google is new background check so it's important that you are regularly creating and sharing your own content online to show that you take initiative and can get worthwhile things done on your own.
People don't want to deal with faceless and anonymous brands so a personal brand is essential if you want to differentiate yourself and be in a position to take advantage of the new opportunities in the digital economy.A good personal brand demonstrates that you are tech savvy, creative and socially engaged. Building your brand requires a well-designed website that tells your story, regularly updated social media profiles where you share your own interesting content and a digital portfolio that showcases your talents and skills.
To set yourself apart in a highly-competitive world, you need to be an early adopter of new ideas and technologies.In the rapidly changing digital landscape, the only sustainable competitive advantage is adaptability, the ability to learn new things and apply them in your work.
What is personal branding?
Smart people and innovative companies today want to work with top performers and they are willing to pay a premium for skilled talent and expertise that can get measurable results. It's not enough to tell others that you're good at what you do, you need to prove it through a digital portfolio and case studies that show what you have accomplished in the past and exactly what you have to offer.
Just think, who would you rather hire: Someone who sends a boilerplate cover letter and a resume or someone who when you enter their name and location into Google you are able to read glowing references on LinkedIn, see a professional looking personal website that is regularly updated and browse their stories on social media to see what they do with their spare time and what they are interested in?
What are the benefits of personal branding?
Here are the three key benefits of creating a distinctive personal brand:
1. Have your social media content stand out in crowded social streams by having a consistent visual identity that is easily recognizable.
2. Travel the world and work from anywhere on your laptop and still be able to land remote jobs, attract new clients and sell your products or services online.
3. Build your social influence and your professional network faster with a clear and concise story of the problems you solve for your audience and what makes you different.
Great stories happen to those who can tell them
Human beings are essentially storytelling animals. Our identities are shaped by stories and we think mostly in narrative. You may not think you're a storyteller, but just pay attention to your thoughts mindfully for a few minutes and you'll find that you tell stories to yourself all day long.
[ss_click_to_tweet tweet="Branding demands commitment; commitment to continual re-invention; striking chords with people to stir their emotions; and commitment to imagination. It is easy to be cynical about such things, much harder to be successful."– Sir Richard Branson" content="Branding demands commitment; commitment to continual re-invention; striking chords with people to stir their emotions; and commitment to imagination. It is easy to be cynical about such things, much harder to be successful."– Sir Richard Branson" style="default"]
You can craft great stories by using a narrative structure that allows you to clearly and concisely share a core message that stimulates your audience emotionally and motivates them to take action.
Human beings have passed along knowledge and cultural values throughout history through storytelling because stories embody information in a way that makes it understandable and memorable.
How to craft the perfect brand story ?
Brand stories need to resonate and spread in the age of social media. Here are the three key narratives you need to take into consideration
The Meta-Narrative: This where you need to get really clear and concise in expressing your values, mission statement, a vision of the future you want to be part of and the key differentiators and personal strengths that make you the person to deliver the goods.
The Macro-Narrative: Next, you need to tell your story of who you are, why you do what you do and what you can offer. This is what a website is for, to lay out your macro-narrative and encourage people to learn more by subscribing to your email list and following your social media accounts so they can benefit from what you are offering.
The Micro-Narrative: These are the daily moments you share on social media networks. You want to share micro-stories that show you are living a meaningful life and demonstrate that you are actively involved in your community. Whenever possible speak directly to your audience's interests so you can motivate them to engage and share.
How to create a personal brand?
It all starts with identifying your talents and interests, and how you can make a unique contribution. Start by asking yourself these questions:
1. Personal Branding reflects your passion
Make a list of what you're passionate about and the skills that you have related to those passions. Ask yourself what you really like learning and thinking about and sharing with others. Then research and explore these themes and ideas, furthering your skills until you can offer a unique or unconventional angle on them.
2. Personal branding defines your Core Purpose
You can pinpoint your purpose by aligning your passion and skills with a need you can satisfy or a problem you can solve. Your purpose should be backed by a moral conviction that motivates you. This enables you to tell a compelling story of who you are, why you do what you do and what you can offer, which will inspire interested people to want to follow you and learn more.
3. Personal branding ought to differentiate "YOU" from the rest
Having a personal brand is about differentiating yourself by expressing your own unique offering and personal style. We all have natural talents and gifs but you need to develop them into tangible skills that provide value for others. A side hustle allows you to test your ideas and interests so you can learn by doing and discover ways to make an income from them.
4. Personal branding "SHOUTS LOUD"
Write a mission statement that describes exactly what you are offering your audience. Take some time to study other people with similar messages online and try to develop your own unique view on your topic. Then, once you've identified the solution that you want to offer and the message that explains why you care so much about it, you're ready for the next step of crafting your personal brand using social media.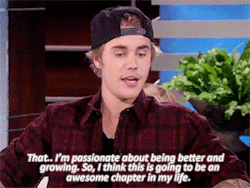 5. Personal Branding is nothing without social media influence
Social media levels the playing field by allowing you to build your own audience. It provides the capability of reaching a global audience that you can influence to spread your ideas and stories.
Using popular social media platforms you can share your blog posts, tell your stories and share the best content that you read each day. If you're not already using these social media platforms, we would recommend trying them all out and sticking with only the ones that you are able to actively update.
[ss_click_to_tweet tweet="Personal Branding is what people say about you when you are not in the room – remember that. And more importantly, let's discover why!" content="Personal Branding is what people say about you when you are not in the room – remember that. And more importantly, let's discover why!" style="default"]
Having your own website is also crucial for personal branding because it gives you full creative control to share your unique story with the world. People don't necessarily buy what you do, they buy why you do it.
To influence and sell in the noisy, attention deficit digital world, you need to captivate an audience with your story.
Here,s how to create and curate the perfect personal brand story.
1. Register your own domain and create a custom email address.
The first step to personal branding is building your online identity.Getting your own web domain and starting a website is a lot easier than you may think. You can get your own domain name in 10 minutes at GoDaddy (it costs around $10 to register one).
Once you've registered your own domain name, we recommend setting up your own email account at your domain. This is a something that most people don't do but it's an easy thing to do that gives you a more professional looking email identity.
You can set up your own branded email identity without any technical know-how using Google Apps for Work (30-day free trial then $5/month) or Zoho Mail for free. We also recommend creating a professional email signature that includes your photo, a website link and icons for your social media profiles.
2. Create your own website on your new domain.
Personal Branding is all about giving that professional outlook. If you want to have the flexibility to create an online business, you need a website. The best platform to do this quickly and without any advanced technical skills is with WordPress. It is the most popular free content management system, powering over 25% of all websites.
3. Start blogging and sharing your stories and ideas.
When it comes to successful blogging, consistency is important and quality is more important than quantity. If writing regularly isn't your thing, you can also build your online audience through vlogging, photography or podcasting.
The important thing when you're blogging is to speak directly to the reader, break up the content into headings and sections so it is easily scannable and always ask yourself how you are going to stimulate your audience before writing each post.
You should also get comfortable with visual storytelling through images, photography, presentations, infographics and videos. In order to set yourself apart, you should be actively sharing what you are learning and providing commentary on what inspires you or advice related to the problems you want to solve with your talents and skills.
4. Optimize your LinkedIn Profile for search and discovery.
Recent studies have shown that 70% of businesses recruit on LinkedIn. To be recruited for your skills or to build relationships with influential people in your industry you need to make sure your Profile is fully completed, which requires a few hours of your time. Once your profile is complete, targeted job opportunities will appear on the sidebar of your Profile Page that are matched to your skills and experience, and you can apply for them directly through LinkedIn.
Here's how to use LinkedIn to build your personal brand:
1. Ask teachers, colleagues and people you have worked with to become personal connections and get at least 5 good references from clients you have helped or managers that you have reported to directly.
2. Showcase your digital portfolio with case studies for projects you have worked on and a video resume where you talk about the
3. Thoroughly complete your profile and optimize it for discovery on LinkedIn's search engine by using keywords related to your skills and industry.
5. Take photos and share them daily on Instagram.
The most actively engaged social network today is Instagram. It's the easiest place to share your personal stories through spontaneous images that tell a story of who you are, what you are passionate about and how you spend your time.
The key to using Instagram effectively is actively following people and brands that interest you and making an effort to regularly comment and like their photos to get their attention and build a mutually beneficial relationship.
Here's how to use Instagram to build your personal brand:
1. Get creative with visual storytelling by creating your own unique visual style so your images stand out in your audience's Instagram streams.
2. Use relevant hashtags to have your content discovered by the right people who will be interested enough in your content to follow you.
3. Occasionally promote your lead magnet to get your audience to come to your website and join your email list.
6. Create separate Facebook Pages for your side hustles.
You will probably want to separate your personal account from your website-related content feed so we recommend making a custom Facebook Page. You can set one up in 10 minutes and then invite all your friends and colleagues that you think will be interested. A separate Facebook Page is really important if you want to build an online business and sell your own products or services because Facebook gives you lots of inexpensive advertising options to finely target the right people and grow your audience much faster.
Here's how to use a Facebook Page to build your side hustles:
1. Choose a topic or area of interest that is closely associated with your side hustle and the value you can offer to others with your experience and skills.
2. Regularly share your own content from your blog and from other websites that inspire you and make sure you pose questions to your audience to increase comments and interaction, which is essential if you want to appear regularly in their News Feed.
3. Facebook is a visual platform so you will need to share compelling images and videos. Right now, the content that gets the most post reach is video, particularly Facebook Live videos.
7. Start Vlogging and share your videos on YouTube or Snapchat.
If you'd rather create fun video blogs than write content, YouTube and Snapchat offer wide-reaching platforms where you can build your audience.
Snapchat is another video platform that is good for sharing raw stories that are spontaneous and unedited. If you aren't comfortable talking on video, Snapchat is the best place to practice because the short 10-second videos that disappear in 24 hours mean you can make videos without getting too perfectionistic about it.
Here's how to build your personal brand using video on YouTube and Snapchat:
1. Learn to tell engaging stories that captivate your audience so they don't just click away in 5-10 seconds. It's also important that you make quality videos with good audio, lighting and camera angles.
2. Actively follow other video bloggers on Snapchat and YouTube and interact with them. Build reciprocal relationships with other vloggers – collaboration and partnership are the key to rapid audience growth.
3. Record screencasts, informational videos and behind-the-scenes videos to show off your talent and expertise. 8.
8. Interact with social media influencers on Twitter.
Why do celebrities use Twitter? It's not just about tweets anymore;Twitter has become a key element for personal branding.If you want to instantly get someone's attention on social media, Twitter is usually the best places to do it. Whereas Twitter isn't what it used to be, it's still the easiest place to open a dialogue with best-selling authors, business experts and other influential people – often with a single tweet. It's also a great content discovery tool where you can start or join conversations around topics and articles that resonate with you.
Here's how to use Twitter to build your personal brand: 1. Create segmented Twitter lists of interesting people you want to follow and actively retweet these people and let them know that you enjoy their content.
2. When they respond to you, start a conversation about the topics they regularly share to get on their radar and start building a relationships with them so they will remember you.
3. Share the content you are reading on the web and tag the author using their Twitter handle and add your own tweet-sized commentary to provide additional value to your audience.
9. Use a social media sharing tool.
While it's important to focus on one or two social media platforms and tailor your content for each. Use an aggregator and content sharing tool like Buffer to simplify the process of updating social networks like Twitter, Facebook, LinkedIn, Pinterest and Instagram. They make it easy to share the interesting content you read and they have excellent mobile apps that make it easy for you to post from your iOS or Android device.
We also recommend using a RSS reader service that allows you to subscribe to your favorite website's latest updates like Feedly or Flipboard. This way you'll never miss important new content and if you really like an article make sure you comment on it to let the author know why you like it.
There you have it, an action plan to start building your social media influence.The hardest part of building your personal brand and growing your online audience is having to do it alone and without clear direction.
---
We taste your words before you spit them out. Need help in crafting a viral brand story? Think Viralify, the leading social media agency chosen by celebrities .We will get you there. We promise!!